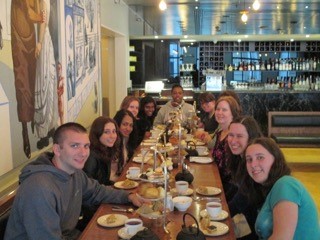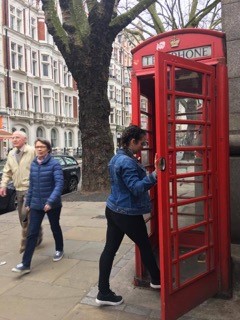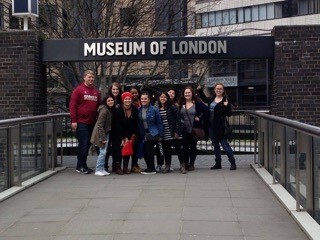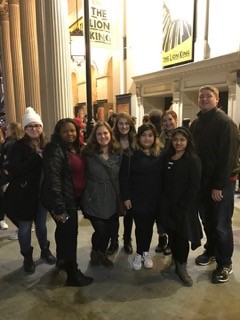 INFORMATION LINKS
     Course & Registration Information:     https://international.fsu.edu/SpringBreak/England/Anthropology.aspx
     Facebook Page:     https://www.facebook.com/FSUAnthroLondon/
     Spring 2018 Study Abroad Blog:     https://amykowal.tumblr.com
     Previous Trip Spring 2017:     https://amykowal.tumblr.com/2017Class
     Previous Trip Spring 2015:     https://amykowal.tumblr.com/students
INSTRUCTOR
Dr. Amy Kowal, akowal@fsu.edu, (850) 644-4754
Spring 2018 will be my fourth trip taking students to London over spring break with FSU International Programs. This is a wonderful opportunity for students to study abroad and see many prehistoric and historic cultural sites and experience modern London as well. Previous students made lasting friendships in addition to learning first hand about English culture. Visit the links above to see what we have done during previous trips. I hope you come and join us in Spring 2018!
OVERVIEW
This program allows students to delve into British civilization's history from the Neolithic to the Millennium. Collections of artifacts are observed at famous London museums, building upon the archaeological methods and participant observation techniques learned in class. Ventures away from London will include a day trip to Salisbury Cathedral, Avebury, and Stonehenge to explore the World Heritage sites. Participants will also explore modern London and take in a West End theatre performance. Time is also set aside for afternoon tea, cultural interactions, and various historic landmarks.
AREAS OF STUDY
Anthropology, Archaeology, History, Museum Studies
ELIGIBILITY/PREREQUISITES
This program is open to any interested students enrolled in the International Programs section of the Spring 2018 ANT4241/ANG5240 Anthropology of Religion class, the ANT3141 World Prehistory class, or the ANT2100 Introduction to Archaeology class on the Tallahassee campus. Students will attend classes on the Tallahassee campus during the entire spring semester and will go abroad as a component of the course during the specified dates.
EXCURSIONS
These may include:
Welcome dinner
Stonehenge, Avebury, and Salisbury Cathedral day trip
Visits to British Museum, Museum of London, Tower of London
Tours of Westminster Abbey and Kensington Palace
Globe Theatre tour
London Eye
Theatre performance
Changing of the Guard at Buckingham Palace
Afternoon tea
INCLUSIONS
All planned excursions and activities
Housing
London transport pass
Access to FSU London Study Center
Registration fees and tuition for 3 undergraduate or graduate credits
EXCLUSIONS
Round-trip airfare
Passport
Food (except one dinner and tea, possibly some breakfasts)
Books
Personal activity and spending money
University fees